About Danetta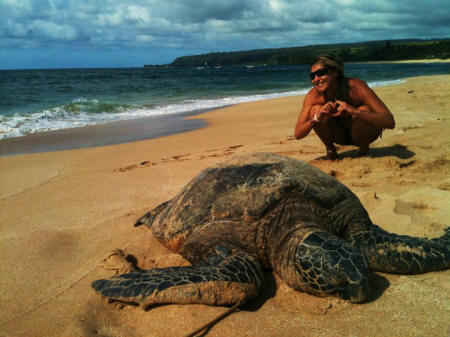 Danetta learned to swim in her own backyard at the age of 5 and her very first dive was at the age of 8 in Acapulco, Mexico while on a family trip. She took her parents by surprise with her natural ability and adaptation to the water. Growing up in Southern California, Danetta was SCUBA certified at the age of 12. She swam competitively throughout her 4 years of high school on the varsity swim team and began teaching swim lessons shortly after high school. Danetta also worked at Sea World San Diego right next to the killer whales tanks, where her love and passion for the water and ocean grew.
In 2008, on a trip to Australia she was afforded the opportunity to dive the Whitsunday Islands during a 3 week sailing scuba diving boat trip where she fell in love with diving once again. After that she came back to Hawaii to complete the Advanced and Rescue courses and then moved to Magnetic Island, Australia for 7 months, where she completed her Dive master and Instructor certifications on the Great Barrier Reef.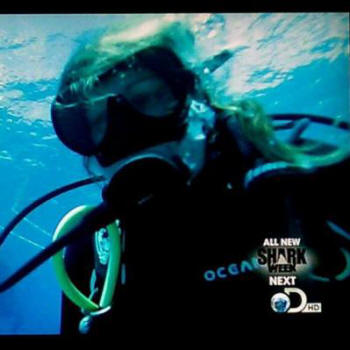 After 5 years of part time living in Hawaii, she finally decided to fix residence on the North Shore of Oahu, and pursue a career as a Scuba diving and Swim Instructor.
In August 2012; Danetta had an opportunity to work with Discovery Channel and help with the reenactment of an episode of Shark Week called Shark Fight. It was an awesome and exciting experience to be a part of a cause that helps to raise awareness and respect for sharks.
Besides scuba diving and swimming, Danetta also enjoys sailing, wakeboarding, surfing, SUP, freediving, and pretty much any water sport. Her lifelong dream is to eventually swim with Humpback whales.
Those that know her also know that Danetta is a self proclaimed mermaid. "Diving is the closest I will ever be to becoming a true live mermaid!!", so she said.